RECENT EVENTS
2018

April - Who Do You think We Are? - An Interview with Ann Harper, Co-Founder of SNHG

March - Negativity Detox - Deciphering the Ego's Code and Self-Sabotage - Clayton Ainger

February - 'Let it Begin with Me' - Caroline Gibbs

January - The Light Worker - Pioneers of the New Energy - Stella Brookes
2017

December - Christmas Social

November - AGM followed by ABC of Conscious Creation - Liz Keaney

October - Classroom or Prison - Ruth White

September - Calm Cure - Sandy Newbigging

July - Summer Social

June - Primal Sound Healing - Sarah Westwood

May - Embracing the Divine through Relationships - Jack Stewart

April - One Day Workshop 'You Are the Universe' - Dr David Hamilton Phd

March - Soul Midwifewry - Kim Fox

February - How to Heal the Digestive System - Peter Jackson

January - New Paradigm - New Human - 2107 The Year of New Beginnings - Stella Brookes
2016

December - Christmas Social
The December 2016 social was once again held in the lovely home of Ann and Mick Harper. For many of our members this event marks the start of the Chtristmas festivities and we always enjoy the opportunity to chat to fellow members and to share experiences of the year just passed. The new format of just having drinks and nibbles rather than a buffet meal seems to work well and makes for a very relaxed evening. Our greatful thanks go to Ann and Mick.
November - AGM followed by The Five Side Effectsof Ageing - Dr David Hamilton Phd
We invited Dr David Hamilton to be our speaker after our AGM - we need to make sure we get enough people coming to the AGM and David is always a crowd puller!! The topic was the title of his latest book which was due to be published in March 2017. Although we have heard his talk on Why Kindness is Good for You, the content of his new book goes into much more depth and we enjoyed a brilliant talk. David always attracts a big turnout and this event was no exception - we managefd to get through the AGM in 16 minutes!!
October- An Evening of Mediumship - Jonathon Brown
We started off our Autumn 2016 programme by inviting Jonathan Brown, International Medium, back to kick start our new season of talks. He proved very popular the previous year and once again he provided us with an excellent evening demonstrating his mediumship skills. The speed at which he delivered his messages was quite mind blowing at times. Not a second was wasted and many people left having had messages from a loved one - and those who did not get a message were suitably impressed by the quality of messages given to the recipients.
June - A Midsummer Experience - Jenny Critchlow
As our June talk on the 21st was so close to the Summer Solstice we used it as an opportunity to invite Jenny Critchlow back to help us celebrate such an important part of our year. Jenny's talk last October was very well received and many had expressed a desire to learn more from her. She is passionate about her work and she knows her craft.

What an experience it was for us all! Jenny gave us a very informative talk on the Yin and Yang energies and how they affect the earth's cycles and she led us in a beautiful meditation setting our intentions for the months ahead and this was followed by the most glorious gong bath. We had been a bit hesitant about how this would go down in a church hall but we decided to just go for it - and we were so glad we did. We had the church bells ringing in the background during the meditation and then they were drowned out by the incredible sound of Jenny's gong - how beautifully she worked with it! The energy in the room was amazing and it was obvious most had enjoyed the experience judging by the number of people who did not want to leave at the end. It was a special night and we are sure we could do something like that again. What people outside of the building made of it, who knows, but the sound would have carried well outside the hall and we just hope that if they did hear they got some benefit from it.

For more information on Jenny and her work check out www.jennycritchlow.com
May - Love, Elephants and Candles - Miguel Dean
For our May talk we welcomed back Miguel Dean, Author of Stepping Stones in the Mist, to expand on his observations from his continually challenging journey through life. Honest, authentic and humble, Miguel hooked us in! His message was loud and clear - we must all walk in love so that we can light the way forward. We are in very difficult and turbulent times and we cannot continue to live as we have been doing. We need to wake up and take responsibility for ourselves and for the benefit of our children in the future.
February - Overcoming Stress, Anxiety & Depression - Mary Heath
At our February talk we continued the theme of having one of our own members, Mary Heath to present a talk on a subject which is familiar to many and we were not surprised with the turnout of over 50 people who came along. Mary has over 30 years experience in the Mental Health sector and in that time she has built up a wealth of effective techniques which she has used on her patients and clients and she was happy to share some of those techniques during the evening. We had a technical a glitch with our projector on the night, which meant Mary could not deliver the Powerpoint presentation she had planned but that did not stand in her way as she really knows her subject and she delivered a very professional talk. She shared some simple but very practical exercises for stress reduction and relaxation. Mary is the author of a recently published book 'Get Your Life Back' and judging by the number of people who queued up after the talk to buy a copy we had no doubt that she struck a chord with her audience.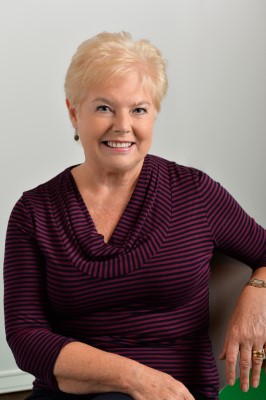 January -Soul Growth:Issues and Opportunities for raising your Vibrational Energies in 2016.
Our 2016 programme got off to a flying start when we welcomed Stella Brookes, Pathway Balancing Kinesiologist and Soul Journey Practitioner (and a current committee member of SNHG) to come and explain more about the accelerated energies available to us all since the end of 2015. Issues and opportunities are available to us all but she explained how vital it was to step into the physical in order to anchor the increased levels of light and how raising our vibrational levels will impact not just in our lives, but of those around us. She gave us some practical energy techniques to support us whilst working through any issues that some up in the year ahead. Stella is now offering great workshops and if you would like to find out more check out
www.thesoulsanctum.com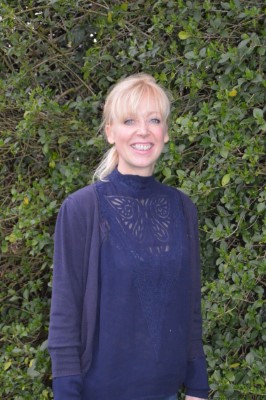 CHRISTMAS SOCIAL
Once again we had an evening at Knowle and Dorridge Bowling club of socialising and Christmas inspiration in the form of readings and carols. For many of those who attend, this event heralds the start of the Christmas season. We don't always have time to sit and chat at our monthly talks and this is a great time to catch up over a glass of mulled wine.

BODY CALM
Our speaker in November was Sandy Newbigging, another popular speaker with our group and the turnout was excellent. Sandy, creator of Mind Calm, had just published his new book, Body Calm, which is a system of self-healing that uses the power of meditation and the mind-body connection to help your body heal and stay healthy. Sandy explained the philosophy behind the book, discussed the current research on meditation and introduced Body Calm Meditation for healing the beliefs that cause body and life issues.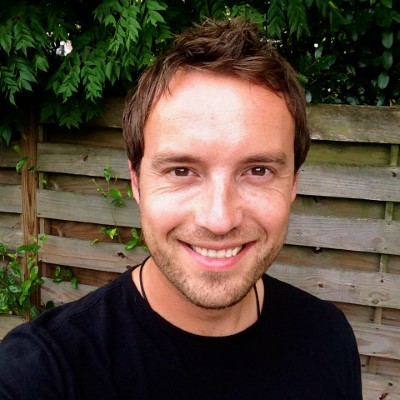 It is wonderful for us to have watched some of our speakers grow over the years. Sandy and David Hamilton, who we always throught were great, have developed so much over the years and we are always happy to welcome them back to talk to us.

I HEART ME - THE SCIENCE OF SELF-LOVE
On Sunday October 18th we held a one day workshop with Dr David Hamilton. David has been a popular guest speaker at our talks in the past and we have had him lead a number of one day workshops. We actually ran a workshop in March 2014 with the same title. In March last year the publication date of the book had been postponed because David felt he had quite a bit of work to do on himself before he would be satisfied with this latest book. Those who attended last year throughly enjoyed the workshop and a good number of them came back to this year's one - and not one person regretted doing so!! David was fantastic. He is a really honest, authentic guy who has no problem exposing his vulnerability. Most of us are on a journey of self-discovery so it is wonderful to see how much a person can grow during that period.

We have watched David grow in leaps and bounds over the past five years or so - and we thought he was great then! David's new book is excellent and so timely. We need to love ourselves before we can love others and the world needs more love. I Heart Me is a great starting point to get you there quicker.
If you want to know more about David, check out his website www.drdavidhamilton.com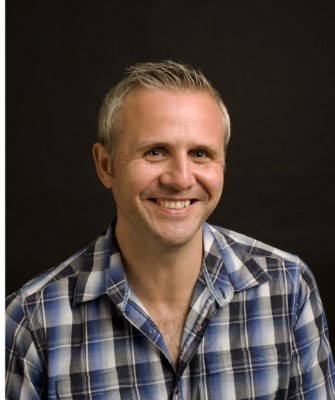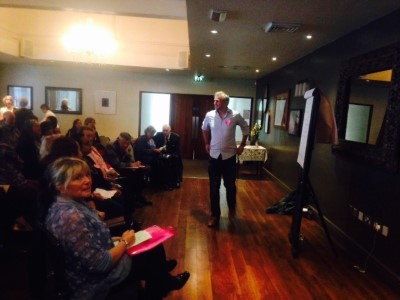 AN INTRODUCTION TO SHAMANIC DREAMING
Our October talk by Jenny Critchlow, Intuitive Healer, attracted yet another great audience of 50 people. It has been quite a number of years since we had anything to do with Shamanism and we were thrilled with the turnout and those that did come enjoyed a brilliant talk by Jenny who is extremely knowledgeable about her subject. As well as telling us about her journey with Shamanism, Jenny led us through two wonderful experiences of Shamanic dreaming, during which some of those present met their power animal.
If you want to find out more about Jenny, check out her website www.jennycritchlow.com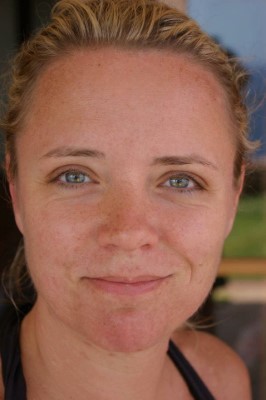 DISCOVERING YOUR OWN GIFTS
Our Autumn programme got off to an brilliant start with Jonathan Brown, International Medium, as our guest speaker. We had an excellent turnout of 50 people who were held captive by Jonathan as he delivered an informative and evidential evening of mediumship. Many people received messages from loved ones and even those who did not would have felt the wonderful energy of the messages of love and reassurance from spirit. Jonathan explained how we all have the ability to communicate and described the various ways we do receive confirmation or guidance. Jonathan's energy was wonderful. It was almost as if he had been plugged in with the words coming so quickly and effortlessly from him.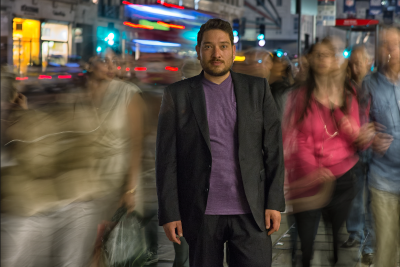 SUMMER SOCIAL
This annual event was once again hosted by Ann and Mick Harper in their beautiful home in Knowle. This is a much looked forward to evening by many of our members as it is a time to catch up and socialise, sharing good food and company. Ann and Mick are always excellent hosts and we truly appreciate all the many happy events they have hosted for our group.

THE INSPIRING JOURNEY OF A WOUNDED HEALER
In June we had another authentic and gentle man, Miguel Dean, come to talk to us about his life and work. Miguel shared his story and to say it was moving would be putting it mildly - it was inspirational! He had us hooked from the start. Listening to his words would have had a healing affect on many who attended the talk. It is only by changing ourselves can we change the world and what Miguel has achieved by changing himself is amazing. It is time for us to Wake Up and start being the change we want.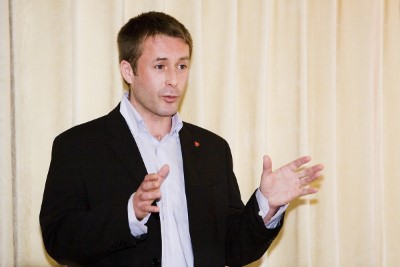 HOW TO LOVE YOURSELF - THE SIMPLE ART OF SELF CARE
Back by popular request our guest speaker for May was Ian Tucker, author of Your Simple Path. Many of us struggle with loving ourselves and always seem to be putting the needs of others before ourselves, so this talk was very pertinent. We simply can't give away what we haven't got. Ian is a truly authentic and very gentle man who gave up his career some years ago to live the life that felt right for him and his family, so he can speak from experience. Like his book, his teachings are simple and that is something we find very appealing. Makng changes does not have to be complicated.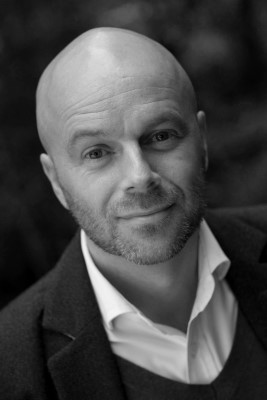 ETHEREAL BLISS
Cheryl McAvoy, Angelic Reiki Master, Sound Healer and Artist was our guest speaker for April and once again we had a good turnout. What an evening it turned out to be! With her sound bath using her crystal singing bowls and her glorious singing we were transported to another world. Rarely has Hallelujah sounded so amazing and her Amazing Grace had some reduced to tears. Cheryl shared so much knowledge about the bowls, tuning forks and gongs and many got to try them out for themselves. We were also taken out of our comfort zones to take part in some toning and singing ourselves and many were surprised by how natural it became after a short while.

Cheryl had brought along a selection of her angel artwork and the combination of them and Cheryl's sound work and singing ensured that thee energy in the hall was wonderful and we really felt we were in the presence of angels.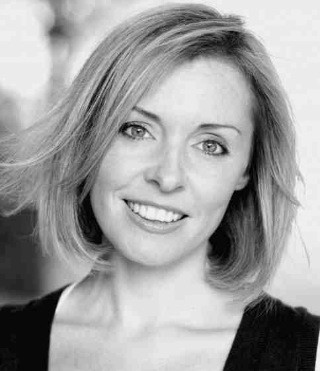 For more information on Cheryl check out her website www. etherealbliss.com
I AM HERE TO SHINE
Jason Chan, renowned Tai Chi Master and Spiritual Teacher was our guest speaker for our March meeting. He has a very busy schedule involving international training and talks and we had to book him well in advance - but he was well worth the wait.

We had a very good turnout and Jason quickly and cleverly got the energy levels in the room raised quite dramatically by talking us through some exercises. Jason's talk was inspirational and the most common comment afterwards was that people left feeling so much more alive and energised - our lights were definitely shining more brightly by the end.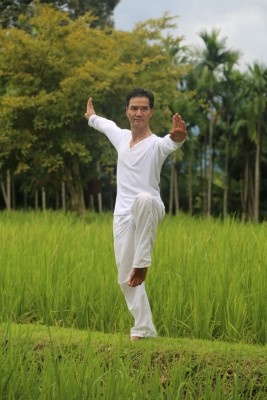 "I arrived with backache and when Jason started talking us through the exercise routine I did not think I could manage it,but within minutes I could feel myself loosen up and by the end I felt so much better and so much lighter. Thank you Jason that was an unexpected bonus" J.M.
DISCOVER HOW TO BE HAPPY AS YOUR TRUESELF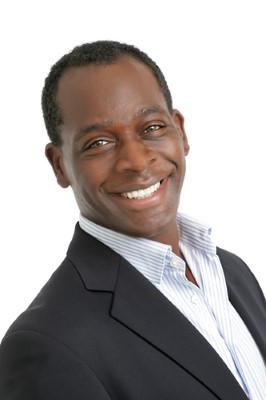 Derek Mills was the guest speaker for our February meeting and we were very much looking forward to him coming. It had been a year since we booked him and we had heard great things about him. He certainly did not disappoint! What a wonderful speaker he was. Many people commented afterwards that they felt as if he was talking to each of us personally. I suspect many of those who attended have already put into practice some of the ideas he put forward. There was a queue at the end of people wanting to buy his book The 10 - Second Philosophy. Derek shared some of his life story - her certainly did not have an easy time of it, with many challenges, including developing a bad stutter from the age of 13. The strongest message that came across was that setting goals is not necessarily a good idea - if your happpiness depends on you attaining a goal, whether it be a new house, new car, weight loss, new partner etc, then you are losing out on being happy just as you are, just for today. Instead he told us he set standards by which he wanted to live and that made such good sense. For those who missed out on this talk, check out his website www.derek-mills.com

COLOUR AND NUMEROLOGY OF 2015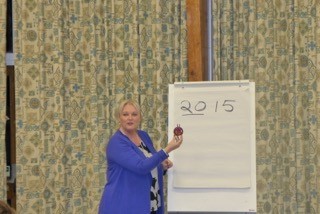 2015 got off to a great start when, after the success of her 2014 talk last January, Moira Bush was invited back to give us her insights for 2015. Many of those who attended must have had doubts when they left home to travel to the venue as to whether they would make it to the talk because of snow - and if they made it, would they get home afterwards! Well a good number did make it and we are sure they felt it was worth the effort as Moira gave us a very professional and inspirational talk. She looked amazing and very comfortable in her knowledge and wisdom.

Moira and her husband Paul are moving to Canada in May and we wish them well in their new venture. Moira has been very active in the past few years. In addition to her Colour Mirrors Teaching, she has developed a new system of healing called Silver Spheres Healing and has become a popular figure on Source TV (www.source.tv). If you want to read more about Moira check out her website www.moirabush.com

Moira has always been very appreciative of the support and friendship she has received from SNHG and as a thank you gesture all those who attended the talk received a set of her Colour Mirror Oracle Cards.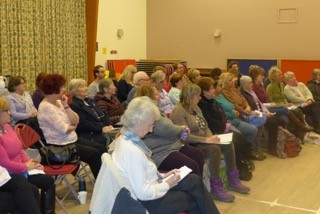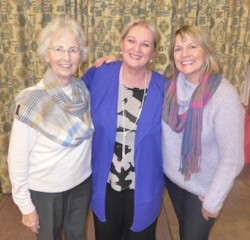 CHRISTMAS SOCIAL
Our Christmas Social was once again held at ye Olde Bowling Club in Dorridge but this year we changed the format slightly by inviting Kaitlyn G. Lyndon, Energy Worker and Light Messenger, who talked to the group in April this year. Kaitlyn spent time with us talking about the energies of recent months, and what is in store for us in 2015. This was followed by a wonderful meditation which left us all ready to tackle 2015 with renewed vigour.

SOUND AND FOCUS TO ALIGN WITH THE LAW OF ATTRACTION
Our November talk saw the return of Michael James, Author, Teacher and Life Coach and Founder of the Law of Attraction. Michael has been a popular speaker with us in the past but this time he was joined by Voice Pioneer, Nikki Slade and between them they created a magical evening of wise words and chanting. Some of those present had never chanted before and no doubt it may have challenged some people but Nikki soon had us warmed up and the group were definitely in the spirit of things. There was a great chemistry between Michael and Nikki and the evening went by all too quickly. For those who were unable to attend perhaps we could share one very important message which Michael put across to us. Think of an event or situation in your life where things did not go well and instead of focussing on the down sides of that event, put in writing the positives that you can take from the experience. It is amazing how your perception can change!

Wow, as a first time chanter, I found this amazing. It enabled you to get lost in the moment, to just be at one with yourself. With the very first Om Namah Shivaya I felt an energetic shift take place. This happened just at the right time for me, having had a very challenging month, and I feel so much more present now. Michael's exercise on finding the positives in a difficult experience was amazing - my list just got longer and longer! A brilliant night! .
J.M.
THE POWER AND PRESENCE OF SPIRIT
At our October 2014 talk we were privileged to have Eamonn Downey, OSNU, TSNU, a down-to-earth researcher and practitioner for spirit, who teaches at the Arthur Finlay College, as well as sharing his expertise nationally and internationally.

It was an evening of insight, enlightenment and encouragement. He shared his own personal view on mediumship, something not to be taken lightly as it is an honour and a prvilege to work with spirit. He is involved with scientific research into what happens when someone is practicing mediumship and he had some fascinating graphs showing what seemed to be taking place when someone was either giving and receiving healing (which mediumship is a form of). It is great to see science finally beginning to take notice of what has been known for years.

A very important message he imparted to us all was that if we are currently practicing or considering this route it is vital that we first of all look after ourselves as our physical bodies need to be in the best condition they can be to handle this work. It is demanding, but very worthwhile.
Eamonn rarely gives talks like this but having met our lovely Ann Harper a few times he agreed to do it - once again Ann has weaved her magic touch - perhaps this is why SNHG is still in existence 33 years on from when it started!

HOLY SHIFT! - EXPERIENCING LOVE AND MIRACLES IN YOUR LIFE
We were delighted at our September 2014 meeting to have our guest speaker as Robert Holden. It is many years since we had Robert speak to us and we were thrilled that he was able to fit us in to his very busy schedule. The theme of the evening was Robert's new book "Holy Shift!". For those who have read, or have tried to read, A Course in Miracles, what Robert has created with his new book is a simplified version of what is a pretty serious reading. Condensed into 365 meditations we can, if we choose, have a daily message to help us lead the life we want to lead.
SUMMER SOCIAL
Hosted once again by Ann Harper and her very supportive husband Mick, this event is perfectly summed up below by one of our members:-
"The 'Summer Social' has been a wonderful evening again - in beautiful surroundings and with delicious food. Everybody felt comfortable with a sense of belonging. It was a perfect example of how as a group we can create something so lovely and joyful and how we are moving more and more from individual to group consciousness. No one person should do it all, but everybody on the committee contributes with their special talents, all held together by the love of two people for each other and their fellowmen."
G.C.
YOUR SIMPLE PATH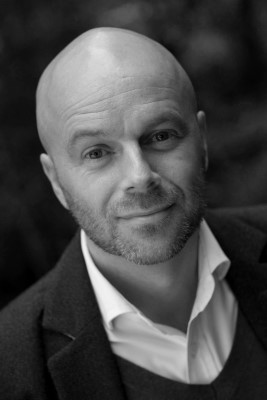 Our guest speaker for June was Ian Tucker, whose book "Your Simple Path" went international this week and went straight in to No. 1 on the Amazon new release list. Having heard Ian's talk it is perfectly understandable why it reached that position. Ian's approach is simple, so easy to understand and follow and many of those present will have gone away and started using what he had taught us.

Having previously been a corporate high flyer, Ian left that world because he felt there just had to be more to life and he has been on a decade of discovery in search of meaning and his true purpose in life. His book was borne out of his desire to create a straightforward daily approach that recognises a philosphy for a happier and more fulfilling life.

Ian held us enthralled throughout. He is a truly genuine guy, who showed great humility - something which was commented on afterwards by a number of those who attended. He touched our hearts and he also tugged at our heart strings! It was a powerful talk by a gentle man and one we will remember for a long time.
Ian's aim is to bring calm to a crazy world. It certainly worked for us!
"Wow - that was amazing"
B.K.
"Ian's up there with David Hamilton!"
J.McD
PATHWAY BALANCING KINESIOLOGY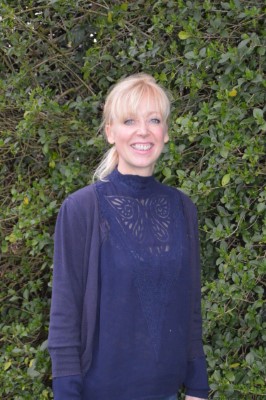 Our guest speaker for May was Stella Brookes. This was the first talk she has given on the subject. It was very well presented and given with a sensitive understanding of the deep issues that each one of us holds within, issues that prevent us from going forth in ease and a state of joy. Stella helps people to achieve a sound and lasting sense of balance, vitality and enthusiasm for life by utilising a unique system of holistic and complementary techniques called Pathway Balancing Kinesiology. Stella is one of a small number who practices this technique and there is great potential with this mode of therapy getting to places where it is sometimes difficult to get to in the conventual way- it works on so many different levels .
"I really enjoyed Stella's talk and have since enjoyed a visit to her and intend to see her again."
A.H.

BECOMING WHO WE ARE - THE WAKING UP PROCESS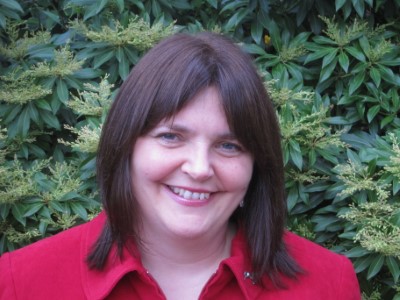 Many of us are finding life challenging at the moment, so the talk by our guest speaker, Kaitlyn G. Lyndon, was very timely and we had an excellent turnout.

Kaitlyn works as an energy worker/light messenger/therapist and is currently based in Birmingham. She is also highly qualified in other fields, being a Master Hypnotherapist, Thought Field Practitioner, Silver Spheres Energy Healing System Practitioner and a Colour Mirrors Practitioner.

Previously Kaitlyn worked as a qualified nurse for many years, before finally being able to devote her time to using her natural born gifts and abilities to connect more consciously with her true life purpose. She now assists people to gain clarity and to make real and meaningful changes in their lives, enabling them to release and leave behind old energies which no longer serve them and to move forward into a more authentic future.

Many of us are trying to find what our real purpose in life is and Kaitlyn gave us real food for thought. She talked about the changes going on, not only with individuals, but also with the planet to try and give more clarity, faith and less fear through these changing times.

Judging by the number of people who booked sessions with Kaitlyn after the event, what she said obviously resonated with many.
If you would like to know more about Kaitlyn check out her website - www.kaitlynglyndon.com where you can also click on video links if you missed out on the talk.
"I have hosted two days for Kaitlyn so far and those who attended all left very impressed with Kaitlyn's work - and another day is already almost booked - my own reading was spot on! "
J.M.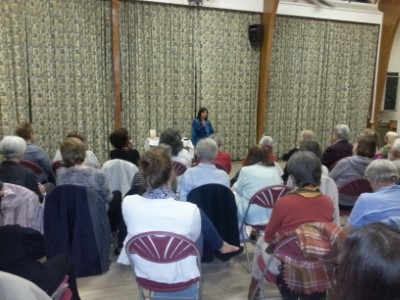 I HEART ME - THE SCIENCE OF SELF LOVE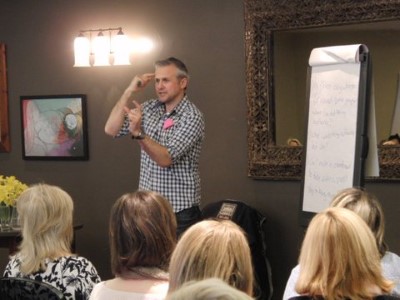 This one day workshop on 2nd March 2014 with guest presenter Dr David Hamilton Phd was a resounding success. 60 people purchased tickets, many of them new faces to the group.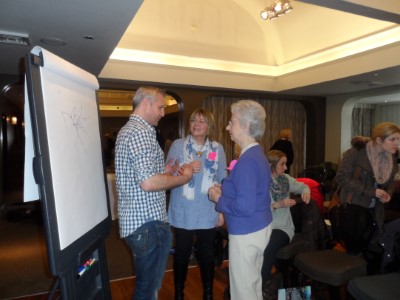 We have had David talk to us in the past, and also run workshops, and they have always been great. However, this one seemed on another level. David was very open and honest with us and we had glimpses of his vulnerabilities but that made the connection with him even stronger. He was truly "authentic" - a bit of a buzz word at the moment - because he could be. He spoke with authority (and with humour). He really knows his stuff and he held us enthralled throughout the day. He could have sold so many copies of his forthcoming book based on this subject had they been available but publication was postponed because he knew he had more research to do before he would be happy with the finished product. No doubt there will be a queue of people waiting to buy it in January 2015 and it will be well worth waiting for. Meanwhile we were lucky to get a taster of book No. 8!

For more information on David:- www.drdavidhamilton.co.uk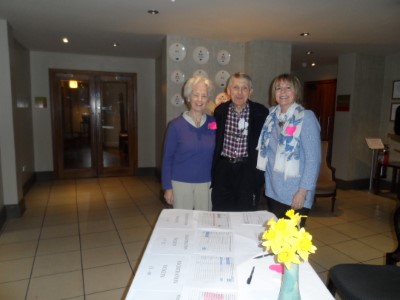 Ann, Paul and Jacqui after the final registration - everyone turned up - ready to start!

"What a brilliant day it was on Sunday, with David Hamilton. I just could not wait to start using all that we had been taught by David. I certainly began to see the masks that I wear when with others, and how I was repeating old patterns, even though I thought that I had moved on from them. I have promised myself that I will be more "Authentic". The following day I was talking to my son on the telephone. He is going through a lot of stress at the moment, and could not see where it would end...I started telling him about the workshop with David, and how he must see himself as "being through" the difficulties, and enjoying the change in his circumstances, having a big smile on his face, laughing out loud and standing up straight with his shoulders back....We started laughing as we both took on the stance....even doing that, my son said he felt so much better.
So thank you all for organising this wonderful event, all the hard work that goes on in the background, enabling growth and development through lovely people like David Hamilton.
Many thanks..
..J.L.
"An inspirational day. Thank you so much"
S.L.
BEYOND THE VEIL
We had another good turnout for Jo Fildew and Helen Eggington's talk based on their experiences and studies with Orbs. Their slideshow had some stunning photographs taken by them and we could have done with a whole day to delve further into the messages revealed in the individual Orbs. Some members of the audience captured Orbs in their cameras during the evening and no doubt the rest of those present went home and looked out old photographs to see what they may have missed before. There is so much out there we may not have been aware of before and it was wonderful to listen to Jo and Helen speak about their passion.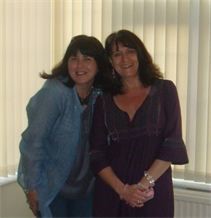 The new regime of offering refreshments prior to the talk went down very well and our thanks go to the volunteers who helped out with this.
COLOUR AND NUMEROLOGY FOR 2014
Well it certainly turned out that a lot of people were interested in what was in store for us in 2014! 80 people turned up to hear Moira talk us through her insights for this year. That was a great turnout for any event, but to attract this number in January is amazing! Moira explained 8 0=8 energy, which represent new spiritual foundations and growth for SNHG! Well, that is certainly something we would like to see.
We were a bit late starting but that was only because of the numbers trying to register at reception. Moira is highly skilled and knowledgeable about her field and she is an excellent presenter. She held the audience captive for a longer than usual meeting and the buzz at the end of the evening was palpable.
Moira has made available to anyone who would like it a 10 page document based on her presentation. This has been e-mailed to all members but if you would like a copy, or would like to find out more about Moira's work check out her
websites www.moirabush.com. www.colourmirrors.com, www.kenilworthsouls.com and www.silverspheres.org.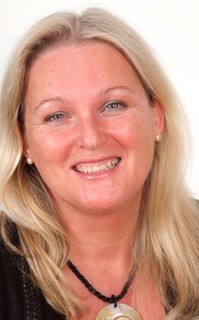 Moira has a number of workshops coming up, details are below:-
Colour and Numerology 1-hour Reading session
with Moira based in Kenilworth is £35 and recorded.
Colour and Numerology 1-day Course
normally £100, for SNHG members discounted to £80. Dates 16 February and 30 June.
God & Money 2-day
Spiritual Boot Camp to shift poverty mind-set to prosperity consciousness £150 followed by monthly support group meetings. Date 26 & 27 April.
Contact:
[email protected]
Tel: 07954340127
Moira's talk was so well received that we have already booked her to do the talk in January 2015.
CHRISTMAS SOCIAL
For a number of our members the Christmas social, held at Dorridge Bowling Club, represents the start of the Christmas festivities. Much like our Summer event, it is a great time of companionship and sharing. Often at our meetings there is little time to chat and get to know each other better and our socials provide an opportunity for that. The usual wonderful spread of food appeared and we had great evening. 2013 threw up challenges for a lot of people and it is good to get together at the end of a year to reflect on how the past year had been and to ponder what might lie ahead!

THE STORY THE LAND TELLS
Sarah Dawkins talks about the earth as a living being. Many people are fascinated by their ancestor lineages , in fact many at the moment seem to be taking a huge interest in the history of their ancestors, of our pasts.of how the lineage affects us and our offspring. If we consider the universe to be a living being, the changing seasons,.the seeding, growth, death, rebirth, then the wisdoms, mysteries and stories of the past are very relevant. The understanding that just as we have a chakra system and the different purpose of each one, then the earth also works with a chakra system which explains so well why people in different parts of the world are so different, live and behave as they do ! This may be rather simplistic but it is as if the planet becomes alive!
DON'T SHOOT THE MESSENGER
Lee Taylor has spoken to our group a number of times in the past, primarily linked to his passion for reflexology. However, his September 2013 talk was a change in direction.
In this talk Lee emphasized that we are one with everything and that, as therapists, there are only two contra-indications to giving treatments. One, the client doesn't want treatment from the therapist and, two, the therapist doesn't want to give the client a treatment. All other reasons are irrelevant.

We are all part of the world we live in and should love everything in it. Why should we find it necessary to wash our hands before and after treating a client? We hide behind the excuse of hygiene, but if we wish to give a treatment after washing our hands we are implying that we are unclean before the client arrives and washing our hands after giving treatment gives a feeling of un-cleanliness to the client even though we may have (unnecessarily) applied an astringent or other substance to them before or during their treatment.

This also applies in life in general to those who aren't therapists. We live in the world of bacteria, bugs, viruses, etc and should love these beings as part of the one life on Earth because they have every right to be here as much as us humans. If we decide, subconsciously, to react to one or some of these beings we should love them and their effect on us. It has been found, he said, that those who accept cancer and live with and love it survive longer and with less discomfort than those who fight their condition.

Loving the whole of creation on the Earth and accepting the right of everything within that creation to belong here, as well as that we are just part of the whole scheme of things.

He also said that if we accept a condition we should choose to find the root cause of that condition. He gave the example of a woman who was told as a child that red was not her colour. She would go through life avoiding wearing red clothes and suffer throughout her life from illnesses of the lower abdomen/root chakra area possibly culminating in cancer of the womb requiring a hysterectomy. He likened current medical practices of prescribing drugs to mask symptoms as if driving a car and a red warning light appears on the dashboard we just remove the bulb from the warning light and continue to drive the car without diagnosing and repairing the reason why the warning light came on in the first place.

Lee certainly left us with food for thought!
SUMMER SOCIAL
How wonderful not to be worrying about the weather for this event. The forecast was excellent so we could look forward to a splendid evening in Ann and Mick Harper's glorious garden. Once again those attending brought along a wonderful array of food to share, more than sufficient for everyone. It is always great to see just how the food table fills up with a great variety of dishes, to suit all tastes. It always just seems to slot into place perfectly. This event always provides an opportunity to catch up with, or get to know, fellow members. We have been blessed over the years to have Ann and Mick's hospitality but it must be a lot of work for them. Their lovely grandson Josh was roped in to be dishwasher on the evening. How refreshing it is to meet a youngster happy to help out. There are some great kids out there but we only get to hear about the bad ones. Thanks to all those who turned up on the night. There were a lot of familiar faces who have supported the group for many years and every one of them is appreciated by the committee. The summer social is a great way to start off our summer break.

EASIER SAID THAN DOWSED
In June we had Fay Palmer back and this time she talked about geomancy, earth energy lines and geopathic stress. She explained about underground streams, blind springs and their effects. She had us all dowsing with L-rods to find the underground stream and energy lines under the Oliver Bird Hall, both inside and outside on the patio. The effects of negative energy were demonstrated by using kinesiology on a willing volunteer (and we always have willing volunteers!) and she demonstrated several ways of converting this negative energy for the benefit of all who used the hall for all time. She explained that these methods of dowing and converting the energy could be done in our own homes and rooms in which we felt uneasy or uncomfortable. She gave examples of farmers who had used these methods on their fields and found that seed germination and crop yields improved very noticeable and that crop damage by insects was greatly reduced - almost to nothing.

CONNECTING WITH EVERYTHING
In May we had Kevin Laye back to speak to us. He came to deliver a talk to us 2 years ago on Powerful Self-Healing and his style of delivery was popular, hence his return. Kevin has a really laid back style of delivery and he likes to involve the audience. We had some very interesting experiences and demonstrations on the night. It is the first time we have had Ring a Ring 'o Roses at a group talk but it did demostrate how we are all connected!

"I bought Kevin's CD The Deepest Sleep at the talk, having used his Time to Heal one for a few years. I am weaning myself off medication for pain relief (which I only take at night and which knocks me out) and I was concerned I might have problems getting to sleep as I lowered the dose. I have listened to the CD every night since - and still haven't got to the end of it as I have fallen asleep. The first night it took less than 5 mins to send me off! If I wake during the night I do the exercise he advises and I am out like a light again. He has a very hypnotic style of delivery and I find it very effective." JM

To find out more about Kevin's work check out www.kevinlaye.co.uk

ENVISION - HOW TO CREATE YOUR LIFE
In April we had another speaker from last year come back to speak to us. Michael James, Author, Teacher and Life Coach and Founder of the Law of Attraction proved a hit last time round and we knew he had more to offer. This talk was aimed at simplifying the sometimes confusing theory of the Law of Attraction. Once again we had an impressive turnout and we had an interesting and very informative evening. Michael included some meditations and these proved very powerful for a lot of those present. What was very liberating for many of those present was understanding that we don't need to beat ourselves up if we get in a bad place, because from that place we learn important information which will help us reach the good place we are aiming for. Instead of struggling with negative emotions, just surrender to them as they will teach us valuable lessons. Michael comes across as a "gentle" young man who is passionate about his work and wants to share this knowledge. If you would like to see Michael in action try http://www.youtube.com/watch?v=WtukhXag6dM or to have more information on Michael contact www.michaeljames.be and www.lawofattractioncentre.com.

10 SPIRITUAL AND PRACTICAL SECRETS FOR ATTRACTING WHAT YOU WANT
In March we once again had the pleasure of welcoming Dr David Hamilton back to talk to our group. We had an impressive turnout with lots of new faces. Despite having some technical problems on the night, most people left the talk armed with some valuable new "secrets" to create a better life for ourselves. David is wonderful at explaining scientific facts in a simple and often very amusing way. For anyone who missed the talk, there is a chapter in his most recently published book "Is Your Life Mapped Out?" which sets out the 10 secrets.
For more information on David contact www.drdavidhamilton.co.uk
CORE PHYSIATRY
For our February talk Dr Marie Vossen held our attention for 90 mins with a very interesting approach as to why so many people are in chronic pain - and how she structures treatment. Marie is a chiropractor with a very holistic way of working. The audience were able to supply her with many examples of pain caused by bad posture and those who attended would have been thinking about their posture since attending the meeting! She certainly had many of us sitting up straight (or trying to)! We have habits of a lifetime which cannot necessarily be sorted in one or two treatments, but she is certain that if people follow the programme she sets they will see an improvement.

Marie can be contacted at Core Physiatry in Warwick on 01926 498700 or through the website www.tcpn.co.uk
BEING CALM CLASS
Continuing our theme of self-help we had invited Sandy Newbigging to deliver our January workshop. The scheduled date had to be postponed at the last minute because of extremely adverse weather conditions and the event was held on Saturday 26th January, despite forecasts of heavy snow the night before. Fortunately that never materialised and everyone made it to the venue. The Being CALM Class is based on Sandy's new book THUNK! How to think less for serenity and success. CALM stands for Conscious Awareness Life Meditation. Some of the audience were used to meditation but others had tried it but found it difficult. The majority left the workshop armed with an extremely simple, but highly effective tool to help them find peace with their mind - not peace of mind. Sandy is an expert in his subject and he has a lively and engaging style of delivery. If you cannot stop thinking whenever you want, then you are being THUNK! and you may well like to check out this book www.stopbeingthunk.com
To find out more about Sandy click on either www.sandynewbigging.com or www.minddetoxacademy.com

SIMPLE RELAXATION TOOLS AND TECHNIQUES
Despite it being a bitterly cold night we had a good turnout to our first talk of the year, January 2013. A new year and to get it off to a good start we had chosen our talk and our workshop with the purpose of giving people tools to help them cope with whatever stresses life throws at us. Jacqui Mexson, one of our group members led us through a variety of simple techniques to aid relaxation. The emphasis was on simple. Jacqui is very aware that finding time for ourselves is not always easy but those who attended went away with simple options to help them. A part of the evening was devoted to a hands on experience of relaxation
CHRISTMAS SOCIAL
Once again we enjoyed an evening of sharing good food and reflection on the outgoing year. Geseke gave a brief explanation of the planetary changes taking place at the moment and those who attended the evening hopefully went away with a better idea of what is happening energetically at the current time. It is a time of great change, but also a time of great excitement. The thought of moving into an era of greater compassion sounds wonderful and hopefully we, as a group, can play our part.

THE EMMETT TECHNIQUE
In November we were very fortunate to have Ross Emmett come and deliver a talk on The Emmett Technique. Ross was in the country for training purposes and only had limited free time before returning to his native Australia. The only free night was the evening scheduled for the AGM so we agreed to get the business side of the evening dealt with quickly so that we had adequate time to hear him speak. We were so glad we were able to arrange this as Ross was a fascinating and entertaining speaker. Ross was able to demonstrate on various members of the audience how simple some of his techniques were - and how effective they were. Something as simple as wearing a loose fitting bracelet caused a weakness in an arm. Wearing new glasses can cause a stiff neck (if not positioned properly). Ross has developed these techniques over a long number of years and it is his aim that as many people as possible can learn them. His UK team can train people to be therapists in the technique but they also run one day workshops teaching anyone who is interested in learning the basic techniques so that they can help friends and family. Some of the audience expressed an interest in the courses and workshop and hopefully we will get feedback from them.
Read more about Ross on his website www.rossemmett.com.au or www.emmett-uk.com

THE ESSENCE OF THE ANGELS
Our Autumn programme got off to an excellent start with a super turnout to hear our guest speaker, Sandra Aitken, talk us through connecting with the Earth energy and the Heart energy and demonstrating how easy it is to stay connected. Sandra also talked about various ways of self protection - a subject which is very important in our daily lives and she was able to give useful tips to ensure we are doing this correctly. Sandra has talked to the group on a number of occasions in the past and she always brings a lovely energy to the evening - and for some reason the church bells always seem to be chiming when she is around! Sound played a big part in the evening - not just the bells, but police sirens and whistling caretakers - but most importantly the amazing sound of our voices as we tuned in to our own companion angels. Probably most people cannot see angels but Sandra made us aware of other ways of just knowing that they are there. The presence of angelic beings in the hall was palpable.

DOWSING FOR HEALTH
Once again we had a great turnout for the June talk. Fay Palmer, our guest speaker and a Professional Dowser, was delighted to see so many people on what was a really lovely evening as far as the weather was concerned - a rare site this month.

Fay delivered an extremely lively and interesting talk on the history and background of dowsing. Whilst many would have been burned at the stake in earlier times for practicing this ancient art, science is now starting to understand the relevance of it, particularly in terms of geopathic stress. From a health and well being viewpoint dowsing is becoming much more widely used. Fay's knowledge of her craft is vast and she had us all enthralled throughout. We all had the opportunity to practice using dowsing rods on each other and Fay was also able to demonstrate how geopathic stress affects us directly. Little did we know that we had an underground stream running through part of the hall! Evenings such as this, when the audience gets to participate, are always lively and interesting and Fay's talk was very well received.

If you would like to contact Fay you can email on [email protected] or visit Fay Palmer's Facebook page for details of her events or courses.

MIND DETOX FOR HEALTH, WEALTH AND HAPPINESS
We had another excellent turnout for this months' talk by Sandy Newbigging, the founder of the Mind Detox Method. There were a good number of new faces in the audience, which is always nice to see. News of our friendly group seems to be spreading nicely.

Sandy was an excellent speaker who had us hooked in from the very start. Although the topic was Mind Detox for Health, Wealth and Happiness, he soon picked up that we were like sponges, eager to soak up whatever he had to say. He therefore digressed at times to other areas of his expertise and, of course, this just made us want to learn even more. So much so that the general consensus was that he has to come back! That's a good result for him and for our group. Winners all round!

Sandy did not baffle us with jargon; he explained everything very simply and with humour. What came to the fore during the talk is that to be able to heal and be happy we need to expose the hidden, unhealthy beliefs causing our physical conditions, emotional issues and life problems. These hidden beliefs lie in our subconscious (or unconscious) mind. Whilst our conscience mind may be voicing positive desires, our subconscious mind may be sabotaging our thoughts by bringing to the surface old belief systems which hold us back. What we need to do is bring both the conscious and unconscious mind into alignment and that is The Mind Detox Method is all about.
It was obvious that he had struck a chord with many of those present as there were plenty of questions and a good number may well be locating a Mind Detox Practitioner locally.
Sandy rounded off the evening with a simple meditation method. So simple and effective, but what a profound result! The sense of peace in the hall was amazing.

Initially we had asked Sandy to talk for approximately 90 minutes, but, with the overwhelming approval of the audience, he went on for 2 hours and even after that he was kept busy with questions and book signings.
He will be back before long, so if you missed this talk, watch the website for news of his next talk.
For more information on Sandy and the Mind Detox Method

visit www.sandynewbigging.com or www.minddetoxacademy.com

Some comments from members:-
"I liked Sandy's style and what he had to say really resonated with me. The simple meditation at the end of the evening demonstrated how amazing one can feel by taking just a few minutes out of our day to be at peace. I want to learn more so I have already booked on his Ascension Meditation weekend in June - and I am so looking forward to it! J.M.

"A super evening on 15th May 2012 with Sandy Newbigging and his Mind Detox Method. We all left feeling relaxed and VERY positive". P.C.

THE LAW OF ATTRACTION - APRIL 2012
We have been really spoiled yet again by having yet another fascinating speaker deliver a superb talk. Perhaps we should not be surprised by that, as that is the Law of Attraction doing its job! We know what our members like and we are certainly attracting quality speakers. Yet again we had a good turnout for Michael James' talk and it was interesting to see that we had a good number of new faces show up. Michael is the co-founder of The Law of Attraction Centre, which is the largest community of its kind in Europe. The Law of Attraction is very current and although there are many books on the subject Michael was able to put fresh thoughts in our minds as to how we can help ourselves achieve what we want out of our lives. Michael led some beautiful sound meditations and the stillness in the room at the end of each one was palpable. He gave us all food for thought.
For more information on Michael click here
SOUL ASTROLOGY - MARCH 2012
Despite this talk not being held in the usual place, or on the usual day, we had a very good turnout to hear Margaret Koolman share her vast knowledge of Soul Astrology. We were all aware that 2012 was a time of great energetic change but perhaps we did not really understand why. Margaret was able to talk us through the changes taking place in our planetary system and this gave us clues as to how to adjust our attitudes and behaviour to make the most of this flow of change. Her knowledge on the subject is vast but her delivery was easy to understand even for those who perhaps did not know as much about Astrology. We were also blessed to have a clear sky that evening and Mars, Saturn and Jupiter were all evident for all to see.
For more information on Margaret Koolman www.soulastrology.com
INTRODUCTION TO PSYCHOPHONETICS - FEBRUARY 2012
We were delighted to have a great turnout to hear the very charismatic Yehuda Tagar of Persephone Institute International deliver his talk on Psychophonetics. He had us enthralled throughout and and the "Sound Bath" he finished with was wonderful - a unique experience for many of those present.
For further information please visit www.psychophonetics.co.uk
IS YOUR LIFE MAPPED OUT? - DAVID HAMILTON WORKSHOP - JANUARY 2012
Once again we were delighted to have David run a workshop for us, based on the topic of his soon to be published book with the same title. We were delighted that in today's current financial climate we managed to attract just over 50 people on the day.

David says is very fond of us as a group. He always feels very much at home with us, as we do with him. He is an amazing raconteur and his style of delivery is not over complicated. We had many a good laugh throughout the day.
David shared how our nervous system can actually perceive future events ahead of time. He then discussed what that means for destiny and free will, and suggested that even though we can perceive the future before it happens, that the future is not actually set in stone. He described it as 'probabalistic' - meaning that we sense the future which is most likely to occur should we continue to make the same kinds of choices we've made up until now, or if we continue to think in the same way. The workshop also covered how we create our personal reality through our thoughts and actions and we learned some simple tools to help us to create the things we want.

He certainly gave us plenty to think about and we look forward to the publication of his book.
David also talked about another book just published which was co-written by himself and Harry Massey called Choice Point: Align Your Purpose. Harry Massey also produced "The Living Matrix" a few years ago and he is the producer of the film Choice Point, shortly to be released.
The theme of the book is that we change the world by changing ourselves.
It features interviews with philanthropists, visionaries, scientists, and inspirational authors, such as Sir Richard Branson, Archbishop Desmond Tutu, Jack Canfield, Gregg Braden, Dr Scilla Elworthy, Barbara Marx Hubbard, Tony Benn, Professor Robert Quinn, Professor Vlatko Vedral, John Paul DeJoria, and many others (including David himself).
The overwhelming message of the film and book is - Be The Change!
We are sure many of those who attended the workshop will be adding Choice Point to their book wish list. We all want to play a part in a better world, a world of compassion and kindness.
For more information on David click here or visit www.drdavidhamilton.co.uk

LAUGHTER YOGA
We were delighted with the turnout for this talk. January is a hard time to tempt people out in the evening and it was a particularly cold night. However, those who did make it certainly did not feel cold by the end of the evening. We were so glad there was not another meeting on at Oliver Bird Hall as it would have been very difficult for them to concentrate because of the laughter coming from the main hall.

Charlotte Eaton from Lifebulb had us all laughing very early on in the evening and whilst it may not have felt natural to many at first, it soon caught on and most got in to the spirit of the event. What was particularly heartening, was the number of younger members who seemed to fully embrace the concept. Many youngsters would have thought us all mad as hatters! As a group we like to think we are open to all things but this might well have been a bit challenging to some, being a little out of our comfort zones. However, we all got stuck in and laughed our socks off!
Laughter is a real tonic and it certainly lifted our spirits on this cold January night. Charlotte's natural vibrancy certainly lit up our life bulbs.
We did have someone question the use of the word yoga in this context. Charlotte did explain it on the night but there was so much going on during the evening that it was understandable that the explanation may have been missed. Charlotte has given us the following - "The word 'yoga' means union- so whenever anyone practices any kind of yoga it is with the aim of coming into a state of connection. Practicing laughter as an exercise is thus practicing a 'yoga'- we are aiming to come into connection between mind and body, and also with everyone else in the room."

If you would like to learn more about Lifebulb or would like to become a Certified Laughter Yoga Leader click here. There is a 2 or 4 day training event, starting on Saturday 28th April 2012 at Moseley, Birmingham.
A CHRISTMAS GATHERING - DECEMBER 2011
Despite it being a miserable, damp winter evening we had a good turnout for this event. Due to illness a number of people who were due to be available to talk about their skills were not able to attend but that did not seem to dampen the enthusiasm of those who came along. The evening had a different format to previous years and it has given us something to think about for next year. Some aspects worked, some didn't but we did get everyone mingling and talking to each other, which was one of the principles of the evening. We finished on a high note with Geseke leading us in some carol singing.
THE METAMORPHIC TECHNIQUE WORKSHOP - NOVEMBER 2011
Member's comment on the weekend -
"A weekend of fascinating lectures and practical sessions on Pre-natal Therapy/Metamorphosis was presented by Christine Jones.
As a professional Physiotherapist and Reflextherapist I found it added a new dimension to the understanding of the way physical, mental and emotional problems can develop from pre-natal time onwards.
Treatment is given in an anjoyable and non-obstrusive way. Profound changes can occur as energies allow the mind and body to transform, freeing harmful blockages of thoughts and attitudes to produce a state of metamorphosis and healing.
I was inspired to work on this with my patients and family and keenly await results". A.S.
ANNUAL GENERAL MEETING - NOVEMBER 2011
Despite the weather being miserable we had a reasonable number who left the comfort of the fireside to attend our Annual General Meeting. Perhaps they were more drawn to the prospect of a talk on THE HEALING POWER OF MEDITATION, presented by Jan Mason, who has been involved with the group for many years.
The AGM, chaired by Ann Harper, went smoothly with no adverse comments. We make ends meet with a sufficient contingency for booking halls, etc. Members commented on the fresh energy the introduction of the website has brought to the group. 2012 looks to be an interesting year with some excellent speakers lined up. Keep watching the website.
We followed the meeting with Jan's excellent delivery of her talk and several short, but extremely effective meditations. A number of those who attended commented on how chilled they were on the way home. Two people both observed how bright and shiny the Cats Eyes were on the roads - mindfulness works!

THE CONTAGIOUS POWER OF THINKING - October 2011
Once again we had a great turnout to hear the ever popular Dr David Hamilton deliver his talk on this subject, which is the title of his latest book, published in May this year. He explained how our emotions, attitudes and behaviours, and even how happiness and depression can spread throughout an entire social network. We saw the potential for even a small group of people to change the world. A lot of the people who attended the talk will have been very aware of people's expressions since then and no doubt a lot of smiling would be done!
For more information on David click here or visit www.drdavidhamilton.co.uk
NOTE - We are running another David Hamilton workshop on Saturday 28th January. The subject will be the topic of his forthcoming book "Is Your Life Mapped out for You".
THE FIVE ELEMENTS - September 2011
Our Autumn/Winter programme got off to a great start with an excellent turnout to this talk. Juanita Bolster was our guest speaker who gave us wonderful insight into the origins of the Five Elements. Working with these elements, Juanita guided us round the cycle of life, explaining links between our emotions and illness and how communication between personal and work relationships can be improved. For more information on Juanita click here.
SUMMER SOCIAL - July 2011
Ann Harper hosted this event celebrating 30 years as an organisation (and also celebrating her 80th birthday). We had an excellent turnout and the weather was kind to us and we were able to spread out into her wonderful garden.
As with previous socials, every guest brought food to share and the table was groaning with all sorts of delicious food. A celebratory cake (in the form of cupcakes) was made by Roz Lowe and it was a huge success. A presentation was made to Ann in recognition of 30 years of hard work on our behalf.
The evening rounded off with songs selected and led by Geseke Clark, with everyone taking part - so much so that we did not want to stop.
This was a very special evening to celebrate the tremendous amount of hard work which Ann has put into the Group over the 30 years.
HOW YOUR FEET GIVE AWAY YOUR INNERMOST SECRETS - June 2011
Guest Speaker: Lee A Taylor - www.effective-reflexologyschool.com
Lee's talk helped us to analyse the tone, texture, shape and colour of our toes and feet.
POWERFUL SELF HEALING - May 2011
Guest Speaker: Kevin Laye - www.kevinlaye.co.uk
Proven techniques to heal yourself easily and rapidly.
THE WEB OF LIFE - March 2011
Guest Speaker: Dr Elizabeth Childs
Looking at the relationships between the Elements, the Signs of the Zodiac, the Chakra System, Crystals and Angels.
THE METAMORPHIC TECHNIQUE - February 2011
Guest Speaker: Christine Jones
Christine talked about this easily learnt technique which is simply applied but profound in effect. A gentle therapy suitable for all ages. This talked sparked a lot of interest in learning more about the technique and as a result it is proposed to have a two day workshop in the autumn.
HOW THE MIND CAN HEAL THE BODY AND QUANTUM HEALING WORKSHOP - January 2011
Guest Speaker and Workshop Leader: Dr David Hamilton PdD (www.drdavidhamilton.co.uk)
In our workshop on January 29th 2011 entitled "How the Mind can Heal the Body and Quantum Field Healing," David explained the power of visualisation, belief and positive thinking, and their effects on the body. The group was also introduced to the quantum field healing meditation, through which we can change ourselves at an atomic level. Through our imagination and thought processes we were taught how to stimulate our body's own defense and healing systems to combat disease, pain and illness. We were not baffled by science as David spoke in terms we could all understand and relate to.
NUTRITIONAL DEFICIENCY AND TOXICITY - January 2011
Guest Speaker : Saira Salmon (www.lifedesigns.org)
Saira talked about these two major causes of illness and suggested coping strategies.
MANDALA - THE TREE OF LIFE - November 2010
Guest Speaker: Sarah Dawkins
Topic: Sarah "walked" us through the pattern of the Circle of Life.
THE THREE SECRETS TO SLOWER AGEING - October 2010
Guest Speaker: Dr David R Hamilton PhD - www.drdavidhamilton.co.uk
Topic: Looking at the three major agers - phenomena that age the body most quickly and play key roles in degeneration and disease. He shared some simple, natural principles and techniques that will help us to enjoy a healthy body and mind. Further details on this talk click here
THE BALANCE PROCEDURE - September 2010
Guest Speaker: Jenny Cox - www.thebalanceprocedure.com
Topic: Easy steps to restoring balance, happiness and magic in your life, working on the Heart energy that naturally puts us in the relaxation response, enabling us to think clearly.
REFLEX THERAPY - June 2010
Guest Speaker: Christine Jones from the Midland School of Reflextherapy
An umbrella term describing different treatment approaches developed from the ancient knowledge that the body is reflected in miniature in the feet, hands and other areas.
FLOWER AND VIBRATIONAL ESSENCES - May 2010
Guest Speaker: Sandra Aitken
Topic: Cleansing, releasing and transforming.
Those who attended experienced a wonderful evening during which an essence was created, reflecting the beautiful energy which unfolded throughout the evening. This was a wonderful way for newcomers to be introduced to the concept of the power of essences.
HOW YOUR MIND CAN HEAL THE BODY - April 2010
Guest Speaker: Dr David R Hamilton PhD
Topic: The amazing potential we have within ourselves to create wellness using positive thought and imagery.
COLOUR MIRRORS - March 2010
Guest Speaker: Dr Anne Whitehouse www.anne-whitehouse.com
Topic: Colour Mirrors, a wonderful healing system which uses the psychology of colour to identify, analyse and transport areas of life that no longer seem to work.
Many of those who attended this talk opted to receive a short e-mail reading of the colours they chose and the feedback from them was excellent. A full day of Colour Readings was booked with Anne and this was yet another successful day.
NUMEROLOGY - February 2010
Guest Speaker: Adrianne Curtis
Topic: Utilising numbers to understand the measure of character capacity.
PALMISTRY/CHIROLOGY - January 2010
Guest Speaker: Barbara Staples
Topic: Looking at the language of the hands.